The individual is an expert and consultant. Together we develop solutions and mediate strategically your concern. We jointly form a powerful team and create an ever better health care.
Pathways only employs experts in health care with in-depth knowledge and experience in dealing with public health and complex communication and decision-making processes.
Holger Friedrich
Managing Partner and Co-Founder
As founder and managing partner, Dr. Holger Friedrich is responsible for the operative consultancy business, as well as the strategic orientation of Pathways. Holger has been consulting clients on senior and executive level for many years. He is an expert in questions regarding market access and reimbursement for inpatient and outpatient care, and has excel-lent access to the political space and on the level of self-administration. Holger is a certified health and political economist. He has many years of experience in executive positions, in both industry and consultancy.
Areas of Expertise: Inpatient and Outpatient Care
I'm fascinated by innovations – how they create something new and challenge existing processes. Since I'm also passionate about politics, solving problems and working together with people, I'm glad to advise our clients from a business perspective in a highly complex and regulated market environment."
Rieke Schulz
Managing Partner
Rieke Schulz has focused her career on the health care sector. After studying public health, she worked for a leading German hospital operator for several years. That is why at Pathways, her key responsibility lies at the interface between inpatient and outpatient care. Rieke has dealt more intensively with the provision of pharmaceuticals, therapeutic products and medical aids in recent years. Due to her long-term, practical experience in the German health care sector, she applies a high level of expertise in the field of health and care as a Senior Associate is the knowledge owner with respect to the needs of our clients. Rieke studied European Public Health and International Healthcare Management in Maastricht and Innsbruck.
Areas of Expertise: Inpatient and Outpatient Care and Pharmaceuticals
Although we delve deep into our projects, we always keep an eye on the broader context for our clients. I'm always happy when we manage to solve a little piece of the puzzle."
Jana Bernhold
Cluster Head
Senior Associate
After an externship at GKV-Spitzenverband, Jana Bernhold has started at Pathways as Junior Associate. She concentrates on questions regarding outpatient care.
Areas of Expertise: Female health & Innovative care concepts
Pathways offers to me the opportunity to co-create our health care system in the context of various special interests. In view of the above, I'm motivated by breaking through path dependency and contributing to a sustainable health care provision with future-oriented solution approaches."
Wir erleben gerade enorme Marktdynamiken und sind mitten im Wandel der Gesundheitsversorgung. Diesen Wandel zum Besten zu gestalten, ist herausfordernd und kann nur mit Leidenschaft angepackt werden!"
Julia Schubert-Khakzad
Cluster Head
Senior Associate
Julia Schubert hat nach ihrem Masterstudium zunächst im Spitzenverband Fachärzte Deutschlands (SpiFa) als Referentin der Geschäftsführung gearbeitet. Studiert hat Julia Schubert Politikwissenschaft und Wirtschaft in Greifswald und Potsdam mit einem Auslandssemester in China.
Bei Pathways liegt ihr Aufgabenschwerpunkt an der Schnittstelle zwischen stationärer und ambulanter Versorgung insbesondere mit Fragen zu Marktzugang und Vergütung neuer Untersuchungs- und Behandlungsmethoden.
Stefan Biebinger
Cluster Head
Senior Associate
Stefan Biebinger hat Politikwissenschaften, Öffentliches Recht und Europäische Integration in Trier, Marburg und Dallas studiert. Während seines Studiums und seinen Arbeitsaufenthalten in Brüssel und Warschau beschäftigte er sich bereits intensiv mit der Ausgestaltung und dem Vergleich verschiedener internationaler Gesundheitssysteme. Bei Pathways beschäftigt er sich vor allem mit Fragen der ambulanten Versorgung und Arzneimitteln.
"Ein qualitativ hochwertiges Gesundheitssystem muss sich ständig weiterentwickeln und dabei fortschrittliche Verfahren in die Versorgung integrieren. Bei Pathways möchte ich durch erfolgreiche politische Arbeit unseren Mandanten dabei helfen, die Behandlungsmöglichkeiten von Patienten nachhaltig zu verbessern."
Auf der Suche nach der richtigen Strategie sind wir Detektive und Problemlöser in einem."
Lena Kieseler
Cluster Head
Senior Associate
Lena Kieseler ist Psychologin. Vor Pathways war sie in der Erwachsenenbildung, bei einer großen Krankenkasse sowie in der Unternehmensberatung tätig. Cluster: Arzneimittel-Lieferkette und Metabolics.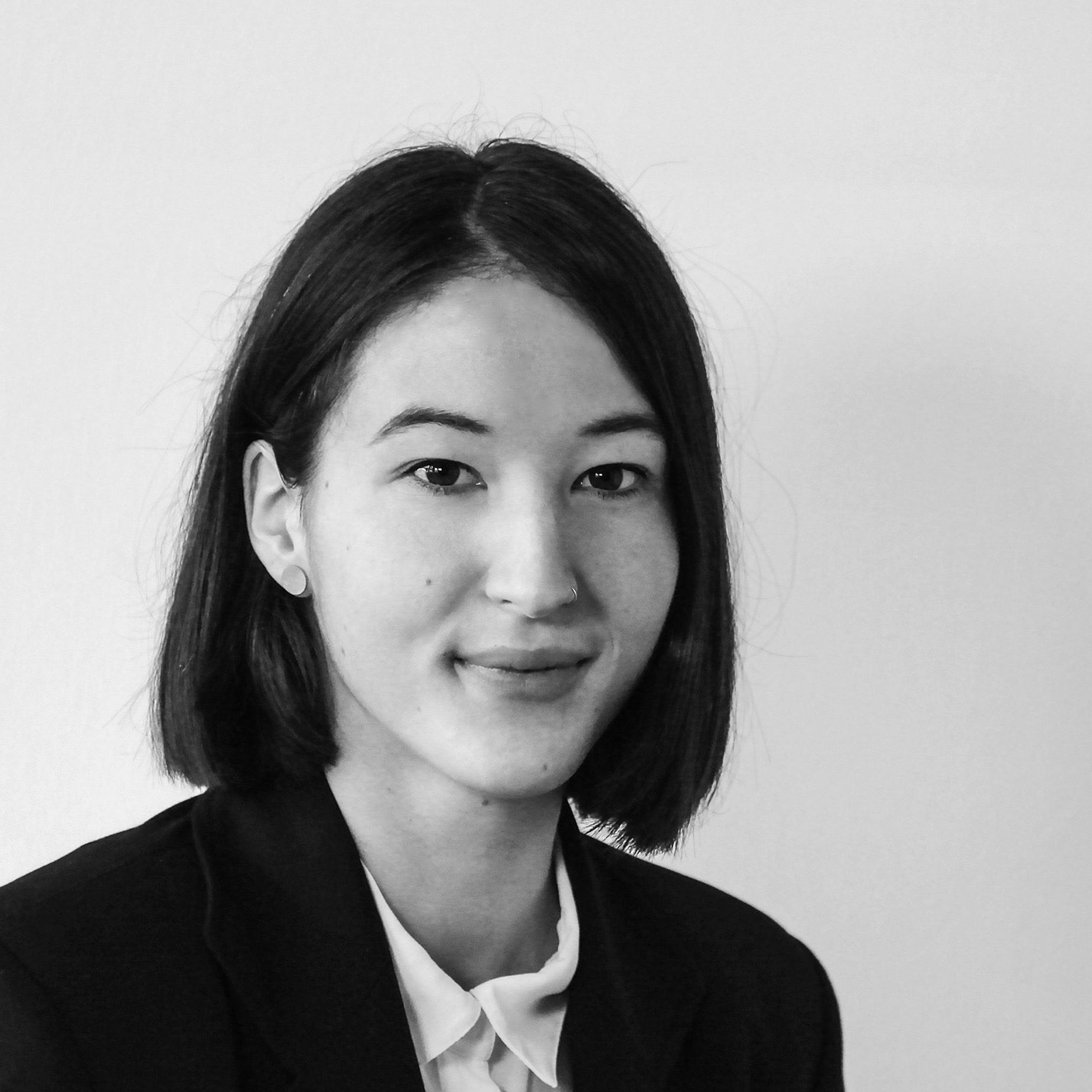 Hannah Budde hält einen B.Sc. in Public Health und einen M.Sc. in Sozialpolitik. Vor ihrem Einstieg bei Pathways hat sie an einer Studie zu europäischen Gesundheitssystemen mitgearbeitet. Ihre Expertise liegt in chronischen Erkrankungen insbesondere in vulnerablen Gruppen.
Improving the healthcare system encompasses society as a whole and includes intersections between policy sectors and health policy developments at EU and international level. In my political work at Pathways, I wish to include these intersections and positively shape the healthcare system."
Gesundheitspolitik muss sich täglich den globalen Herausforderungen, aber auch den individuellen Bedürfnissen jedes einzelnen Patienten neu stellen. Dabei wird unsere Arbeit zu einem spannenden Mix aus innovativen Ideen und nachhaltigen Versorgungskonzepten."
Anna Steinebach studierte European Public Health in Maastricht und Bremen. Während ihrer Praktika in Portugal und Brüssel beschäftigte sie sich mit nationalen Gesundheitssystemen sowie der Politik der Europäischen Union.
Nina Fiedler
Junior Associate
Laura Köcher
Junior Associate
Jan Krause
Junior Associate
Maruan Magua
Junior Associate
Frederike Römer
Junior Associate
Ellen Hofmann
Team Assistant
Katka Schroth
Head of Office
We make long-term plans with our employees
Due to experience and level of expertise one usually starts as Junior Associate or Associate. One can climb up the career letter since we want you to become a self-confident and advisor. It is against this backdrop that we care for you and constantly develop your skills.
Junior Associates
We impart consultancy-specific requirements for research and analysis to our Junior Associates. We develop their argumentation skills and support them during their first, independent steps in consulting and representing interests
Associates
Our Associates are the actual experts. They take on responsibility for projects and clients, and serve as the main point of contact for clients along with senior management.
Senior Associates
Senior Associates have years of professional (consultancy) experience. They lead a Practice Group within which they are responsible for a number of key mandates and their own team. Moreover, they take an active role in company management, developing expertise and mandates, and acquiring new mandates.
We are always looking for qualified staff.
If you are interested in changing and improving health care and if you want to give advice and create something in this field, then you are the right person for us. We are looking forward to getting to know you – please get in touch!
The earlier you get in touch with us, the better. Write us or give us a call. Together we can develop a strategy with you.